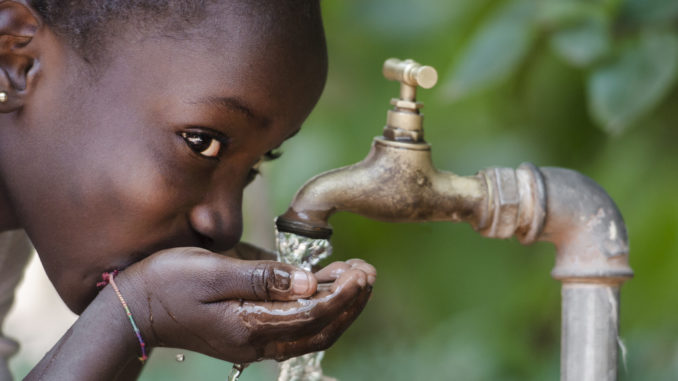 Part 7 in our ongoing series on ESG and Africa's unlisted companies
(This article forms part of KudosAfrica's just-published 2020 ImpactAfrica Report. Download a free copy here.)
Investing with good conscience to drive positive change
By Jeanne Fourie, Head of Sustainability & Ethics, Liberty Group South Africa
"When I first entered the world of professional investment banking, specifically credit risk, I was introduced to the "Five C's of Credit". These are Character, Capacity, Capital, Collateral and Conditions. However, over the last few years, it has become apparent that there is a sixth "C" that exists, which risk professionals would do well to take heed of. I call it Conscience and it refers to an investor's duty as a corporate citizen to invest in a responsible and sustainable manner." Nick Naidoo, Deputy Head – Credit Risk: Credit Alternatives, Stanlib
For too long, investors have turned a blind eye to this important facet of investment analysis that is Environmental, Social and Governance (ESG), to the detriment of the market as a whole.
ESG has traditionally been confined to the few pages of a company's annual integrated report, which typically provide generic descriptors of said company's commitment to acting in an ethical and sustainable manner. However, this concept of investing with a conscience is gaining momentum around the world and for good reason. Only when investors begin to hold companies to account, will the winds of positive change begin to sweep over our marketplace.
One doesn't need to venture much further afield than corporate South Africa to realize why this is such a fundamental basis of any investment thesis.
At Liberty Holdings Limited, we appreciate the meaningful role business can play in society. We strive to understand and manage our social and environmental impacts primarily through two lenses – where our company has a direct impact, or where, indirectly, we can be catalysts for positive change.
Improving people's lives by making their financial freedom possible
Liberty's approach to ESG is underpinned by our purpose which is to improve people's lives by making their financial
freedom possible. Creating societal value and preserving our natural capital helps us drive our ESG strategy while mitigating and managing potential negative impacts. Our ultimate aim is to deliver shared value by supporting the communities in which we operate.
There is growing empirical evidence globally that supports the business case for integrating ESG factors into investment strategies. A 2012 Deutsche Bank survey of academic research was one of the first studies asserting this point. More recently, studies conducted by Hamburg University as well as Harvard University confirm that companies with high ESG ratings had a lower cost of capital in terms of both debt (bonds and loans) and equity to those with low
ratings.
We must understand that a culture of good governance and appreciation of risk within an organization can be the difference between a successful or uncompetitive organization. ESG must be a fundamental part of an organization's DNA and culture. It should not be seen as something to comply with, but rather one of the pillars upon on which sustainable business practice should rest.
Embracing Good Governance
The overall tone of governance in an organization is set by the executive management team and overseen by the Board of Directors. The fundamental principles of ESG are embodied in the King Code of Good Governance™. This has been against the backdrop of South Africa taking a leading role, globally, in embracing good governance by adopting the King Code™. The King IV Code™ has been lauded internationally for its insightfulness and principles-based approach.
Liberty Holdings Limited's Social, Economic and Environmental (SEE) strategy is closely aligned with the United Nations 2030 Sustainable Development Goals (SDGs). It provides a shared blueprint for peace and prosperity for people and the planet, now and well into the future. We believe that ending poverty and other South African specific deprivations must go hand-in-hand with strategies that improve health and education, reduce inequality, and spur economic growth while tackling climate change.
To support and deliver on these objectives, Liberty's approach to the SDGs is also aligned with the objectives of Africa Agenda 2063 – a strategic framework that outlines the socio-economic transformation of the African continent over the next 50 years to drive growth and sustainable development. Both the SDGs and Africa Agenda 2063 require citizens and corporations to contribute to individual and national development plans.
As such, Liberty supports the South African Government's National Development Plan 2030 (NDP). The NDP has set out a coherent and holistic approach to confronting poverty and inequality.
There are 17 UN SDGs. The five specific SDGs Liberty is focused on are closely aligned with our business strategy and allows us to make a significant difference in the lives of our people, clients, financial advisers, and the communities in which we operate.
With this as a backdrop, Liberty is clearly committed to responsible corporate citizenship and recognizes the importance of building a responsible investment sector for sustainable economic growth. Our investment decisions consider a company's ESG performance, and in cases where we find sound financial investment opportunities, but ESG is lacking, we encourage companies to address these issues.
Over and above our moral obligation to hold companies to account, we also consider the impact of Regulation 28 of the Pension Funds Act, when allocating money for investment purposes. Regulation 28 requires Trustees of retirement funds to, "…Understand the nature of the assets in which the fund invests. To this end, they must conduct reasonable due diligence before making contractual commitments to invest in assets managed by a third party for both local and foreign assets. They must also understand the changing risk profile of assets over time, as well as the need to consider environmental, social and governance characteristics."
For more on Liberty's journey to shared value, see our 2018 Report to Society on our Liberty Holdings website
This contributed article reflects the views and opinions of the author and not necessarily those of Africa Capital Digest.