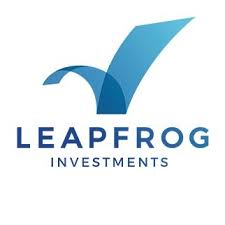 Job Opportunity: Investment Associate, Healthcare at LeapFrog Investments
Location: Nairobi
Summary
We are excited to be growing our healthcare-focused investment team of bright and ambitious people who share our vision and enthusiasm for finding, backing, and supporting companies driving healthcare-based solutions across Africa. You will be joining LeapFrog in Nairobi and will support the origination, due diligence, and portfolio management of investee companies across the continent.
• Position: Investment Associate (Healthcare)
• Reporting to: Associate Director & Partner, Africa
• Location: Nairobi; Extensive travel required to various markets across Africa.
• Apply: Please send CV and cover letter to Roshni Bandesha at roshnibandesha@leapfroginvest.com
• Deadline: 09 April 2021
About LeapFrog
LeapFrog invests in exceptional businesses in Africa and Asia, partnering with their leaders to achieve leaps of growth, profitability, and impact. Founded in 2007, LeapFrog's companies now reach 212 million people across 35 countries with healthcare or financial services. LeapFrog companies have also grown on average at 30% annually from the time of investment, and now provide jobs and livelihoods to over 130,000 people. Inspired by LeapFrog's strategy of Profit with Purpose, LeapFrog has raised over US$2bn from global institutional investors. LeapFrog was ranked by Fortune as one of the top five Companies to Change the World, alongside Apple and Novartis, the first private investment firm ever listed. For more information on us, please visit www.leapfroginvest.com.
About the Roles
The primary focus of the Investment Associate position is to contribute to the success of the healthcare investment team in its investment and portfolio management activities. This includes playing an integral role in supporting our sourcing, valuation, structuring, due diligence, and transaction execution activities. Additionally, the role includes a strong focus on managing our existing and future investments. This will include leading ongoing project management and value creation activities. As an integral member of the team, you will support the day-to-day business of the healthcare team and contribute to portfolio company growth through supporting management and providing subject matter expertise. The Investment Associate will provide support alongside the broader team.
Key responsibilities of the roles will revolve around three core areas:
1. Pipeline: You will be one of the first points of contact for many potential LeapFrog investees. This will involve early review and analysis of company information, conversations with management teams, as well as management of our investment pipeline. You will proactively network and support the sourcing of healthcare deals in Africa that are aligned with our Profit with Purpose ethos.
2. Due diligence: You will support the due diligence process for companies in our advanced pipeline. This includes developing and researching investment theses, market research on healthcare verticals, sectors, and geographies, reviewing confidential company information, site visits, and working closely with LeapFrog colleagues to reach a robust and informed investment decision. You will support the valuation, structuring, and deal execution process of selected new investment opportunities and identify areas of value-add such as corporate governance, operational efficiencies, and product development.
3. Portfolio management: You will support LeapFrog and our portfolio companies post-investment and play a leading role in managing our investments within the healthcare space. This will involve working closely with portfolio company management to implement value creation initiatives. This will require a consultative, influential, and solutions-oriented approach, often on-the-ground, and in-person. You will also support the team in monitoring our investments and in the preparation of reporting for the fund's LPs. You will also support the day-to-day management of the healthcare investment team's signature systems and processes.
About You
We are looking for an exceptional colleague: one who is both a team player and has a demonstrated commitment to finance, healthcare, and creating a lasting impact in Africa. You thrive in fast-paced and entrepreneurial environments, and you bring analytical rigour in your approach and working style. You are likely based in Lagos, Johannesburg, or Nairobi, and are excited at the prospect of travelling to other sub-Saharan African countries to meet and engage with brilliant founders and management teams to support and grow our portfolio. You have experience investing directly into privately held companies in Africa and are enthusiastic about the prospect of continuing to learn and develop your skills and expertise in this area. You are likely excited by this opportunity as it resonates with your values and ambitions.
Qualifications and experience:
• Bachelors or equivalent degree in Finance, Economics, Accounting, or other business-related degrees
• MBA, post-graduate, professional education or similar would be advantageous
• 2-4 years of experience in private equity, investment banking, corporate finance, or management consulting, working across Africa, particularly in healthcare
• Experience of working hands-on with companies and their management teams, managing and leading various projects be it through portfolio management, or consulting/advisory engagements in multiple geographies
• Highly capable in the Microsoft Office suite, with exceptional experience in financial analysis, modelling, and presentation development
• Ability to work and live in Nairobi, including requisite citizenship or residence permits
Personal traits and characteristics:
• Positive, open team player with enthusiasm/energy; relishes fast-paced and demanding environments
• Appreciates constant learning, vast opportunities for growth, and lots of feedback
• Proactive self-starter with strong organizational and time-management skills
• Structured and entrepreneurial thinker who uses a systematic approach to solving problems, and is confident sharing informed views and making difficult decisions
• Strong research, quantitative, and analytical skills; demonstrated excellence in analysis, business assessment, and corporate or strategic advisory work
• High levels of social and emotional intelligence
• Superb written and verbal communications skills
• Exceptional leadership qualities, with an ability to represent LeapFrog and influence management
• A genuine passion for delivering significant social impact, particularly in healthcare
• High level of comfort in a variety of cultural settings – you will regularly collaborate with management teams across the continent, and with LeapFrog's offices across the globe including Singapore, United Kingdom, and Australia
• A willingness to travel internationally