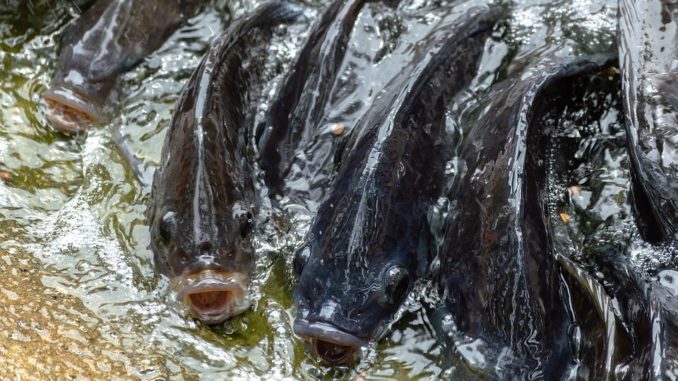 Last week in brief…July 12th, 2021
Vantage Capital led the private capital market news in Africa last week. The South African mezzanine investment specialist has held the first close for their fourth fund, garnering commitments from a mix of DFIs and private sector investment companies. So far, the fund has raised $207 million, some 60% of its final close goal of $350 million. Africa Capital Digest has learned that that's expected to take place within the next 6 months. The fund has a hard cap of $400 million, but either way, it will be the largest mezzanine fund Vantage has raised to date.
AllianzGI's emerging markets, climate-focused fund-of-funds looks likely to win a €50 million commitment from European Investment Bank. Last week, the DFI revealed that it is considering an investment in the Emerging Markets Climate Action Fund (or EMCAF), helping it on its way to its €500 million final goal. Once it starts deploying capital EMCAF will invest in infrastructure and climate funds which invest in climate mitigation and climate adaptation projects in developing countries in Africa, Asia, and Latin America.
Britain's CDC Group is leading an investment in an affordable housing fund in South Africa, supporting the construction of new, green affordable units targeted at low- and middle-income households, mainly in Johannesburg. In total, the investors are committing R680 million (or $48 million) to the Divercity Urban Property Fund, the lion's share of which (R500 million or $36 million) is being provided by CDC.
The other investors in the group include Futuregrowth Asset Management, a first-time backer, and existing investors Atterbury Property Fund, Ithemba Group Investment, RMH Property, and Nedbank Property Partners. According to Moneyweb, the investment earns CDC a 26% stake in the fund, while Futuregrowth has a share in excess of 10%.
South Africa's Mineworkers Investment Company (MIC) is dipping its toe into the venture capital investment space. The investment holding company has launched MIC Khulisani Ventures, an early-stage investment vehicle that will invest in innovative, black-owned businesses growing rapidly in South Africa. MIC is backing the vehicle with R150 million (or about $10.5 million) and is actively inviting pitches from entrepreneurs through its website up until August 13th.
In terms of private equity deals, RMB Corvest and Imbani Private Equity have teamed up to take a significant stake in Insulation Thermal Acoustic Security Company (or ITAS), a specialist manufacturer of security safety equipment based near Johannesburg. How much the two private equity investors are putting to work in the firm remains undisclosed, but between them, the investors now hold 60% of the company.
ITAS's founders are retiring, hence the transaction. The firm, which was founded in 1989, designs, manufactures, installs, and maintains specialized physical security equipment along with secure access control systems. Several blue-chip clients, including Absa, FNB, and Shell, use the companies services. Genevieve Alberts and Menzi Khoza led the deal for RMB Corvest, while Briss Mathabathe headed up Imbani's participation. Mathabathe and Khoza take seats on ITAS's board of directors.
Technology startups continue to attract significant investment in Africa. There were two $40 million-plus rounds last week. New York-based Tiger Global Management led mobile banking platform FairMoney's Series B round with a group of venture investors. FairMoney now has an additional $42 million to use, which is earmarked to broaden its offering and add savings products, stock trading products, and, eventually, crypto trading products to its line-up.
Cairo-based MaxAB, a B2B eCommerce platform, has raised a total of $40 million for its Series A round from a group of investors led by RMBV, a MENA-focused impact investment firm located in Amsterdam. The other investors in the round included a couple of MaxAB's existing investors – Beco Capital and 4DX Ventures – as well as IFC, Flourish Ventures, Rise Capital, Crystal Stream Capital, and Endeavor Catalyst. The startup has ambitions to offer its services in adjacent MENA countries as well as the broader universe of developing markets.
Alitheia Capital has led a group of investors backing Lidya's pre-Series B round which closed with $8.3 million last week. The other investors in the round were Bamboo Capital, Accion Venture Lab, and Flourish Ventures.
Lidya, a Nigerian fintech, has now raised a total of $16.5 million following its seed and Series A rounds in 2017 and 2019. The company plans to use the equity capital from last week's round to expand its lending capabilities to its core market of SMEs and hire more people in its countries of operation.
Smile Identity, an identity verification and KYC platform purpose-built for Africa, has raised funding from a mix of new and existing investors for its Series A round. Costanoa Ventures and CRE Venture Capital led the investor group, which, between them is investing $7 million in the startup. Smile's technology, which is powered by proprietary Machine Learning algorithms designed specifically for African faces, helps companies confirm the true identity of their users in real-time via any smartphone or computer. Companies request basic info and a selfie from customers to verify their identity in a matter of seconds.
In a debt deal, Daystar Power has secured additional financing from IFC for its Nigerian power subsidiary, Daybreak Power Solutions, helping the business finance the first phase of its capacity expansion program. The $20 million investment is structured as a $10 million subordinated loan from the Canada-IFC Renewable Energy Program for Africa and a $10 million local currency loan from IFC. The company has installed 8.1MWp of solar capacity across 156 sites, a total it aims to raise to 140MWp by 2024 in three phases; the first phase this funding would support would add the first 30MWp towards that goal.
And finally this week, Victory Farms, one of East Africa's largest fish farms has landed a mezzanine debt investment of several million dollars from AgDevCo. The aquaculture firm will use the capital to continue growing, executing plans which include expanding into new countries in the region and building a new feed mill. Six-year-old Victory Farms is located in Homa Bay on Lake Victoria in Western Kenya. The business has developed into a full, vertically integrated aquaculture business with a hatchery, nursery ponds, deep water cages, a processing plant, as well as cold chain distribution capabilities.
That's it for this week. As always, you can review these and other stories by clicking through to this week's preview edition of the newsletter.
To subscribe to Africa Capital Digest's full service and receive a special time-limited 0ffer to the service with news, perspective, and information on Africa's private capital markets, please take a moment to sign up here today