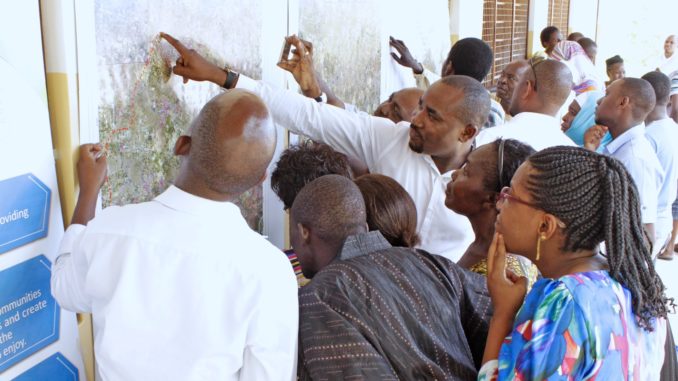 Last week in brief…October 25th, 2021
We led this week with news of the second deal of recent weeks transacted by investment holding company Sakhumnotho Group Holdings or SGH. This time, the Johannesburg-based investor is taking a 26% stake in a company holding Refinex, one of Southern Africa's largest privately-held petrochemical companies, and SA Tank Terminals (SATT), a bulk liquid storage company. Rather coincidentally, the deal values the combined assets at about $26 million. Both SGH and the company management teams aim to build the businesses up into important players in their market sectors.
Staying in South Africa, the country's Competition Commission has given the go-ahead for a trio of investment firms to acquire a stake in a South African logistics firm. How much the three investors – RMB Ventures, Bopa Moruo, and New GX Ventures – are putting to work in SkyNet South Africa hasn't been disclosed as yet.
SkyNet was backed by ASOCapital in 2018 in a share acquisition and recap deal in exchange for a significant minority stake. Based in Johannesburg, with offices in Botswana, Namibia, and Mozambique, the company has branches in all major centres and is part of SkyNet Worldwide Express, an international network of over 1,000 offices.
Nigeria saw some significant deal activity last week. German DFI DEG has acquired a minority stake in Ashway, the parent company of Daraju Industries, a manufacturer and distributor of personal care and household products in Nigeria which is one of Africa's most populous consumer markets. The firm counts some of Nigeria's best-known local consumer products in its portfolio of brands including MyMy, Rana, Fressia, Farha, Liby, and Green. The growth equity deal will support Daraju's expansion priorities.
Digital payments startup MFS Africa has struck a deal to acquire Baxi which, according to the firm, will be the second-highest fintech acquisition in Nigeria after Stripe's $200 million deal for Paystack a year ago. The deal allows MFS Africa to expand its payments network into Nigeria, which, up until this point, has been constrained by the small number of mobile wallets in the country. By rolling Baxi's network of 90,000 agents into MFS Africa's pan-African network, the firm aims to open up the rest of Africa and the world to Nigeria's SMEs.
Sendbox, a Nigeria-based e-commerce platform, closed a seed round last week. Four investors – 4DX Ventures, Enza Capital, FJLabs, and Golden Palm Investments – are investing a total of $1.8 million in the startup. No additional financial or valuation details were given. Sendbox will use the capital to expand its operations into other countries in West Africa, hiring the people they need to develop and distribute its product offering.
In another early-stage deal, Eden Life, a startup that's developed Africa's first home services app which people use to schedule food, laundry, and cleaning services, has wrapped up a 7-figure seed round from a group of 6 investors. Led by LocalGlobe, venture investors Samurai Incubate, Future Africa, Village Global, Rising Tide Africa, and Enza Capital are investing $1.4 million in the startup, attracted by a combination of the app's total addressable market, Eden's management team, and the startup's strong performance to date.
Goodwell Investments' uMunthu fund has made its twentieth and final deal, backing a Nairobi-based fintech focused on the micro, small and medium enterprise sector or MSMEs. The impact investor is anchoring the $7.5 million Series A round raised by Asante Financial Services, which also saw participation from The Sorenson Impact Foundation and Forsage Holdings, a family office based in Dublin. Asante will use the capital to scale its operations in its existing markets of Kenya and Uganda, as well as launch its services in Nigeria and Rwanda.
Asante uses alternative data gleaned from channel partners such as telcos, airlines, retailers, payment processors, smartphone OEMs, and FMCG companies to fuel its proprietary AI loan decision management system to assess the creditworthiness of MSMEs. As well as expanding its current operations to 12 countries on the continent by 2025, Asante aims to extend the range of lending solutions to offer its clients as well as provide them with financial management and tax advisory services.
In fundraising news, Cairo-based Ezdehar Management could soon be adding another development finance institution to the firm's second private equity fund's roster of LPs. IFC is considering a $20 million commitment to the planned $150 million midcap fund. A final decision on the investment is expected to be reached by the IFC board at the end of November. The new fund will pursue a similar investment strategy to Fund I, backing small and medium-sized enterprises (SMEs) in Egypt with equity and working closely with portfolio company managers to help them build both value and scale.
IFC's board also signed off on a commitment to a venture fund targeting pre-seed stage investment opportunities last week. The fund is being sponsored by Antler East Africa, a venture builder based in Nairobi. The firm is aiming a raise a total of $15 million for the fund. IFC has agreed to invest as much as $2 million as part of a blended finance deal, $1.5 million of which will be invested directly in the fund, while the balance of $500,000 being provided via the Women Entrepreneurs Finance Initiative, a collaborative partnership between governments, multilateral development banks, and other public and private stakeholders to support women-owned and/or managed opportunities in developing economies.
And finally, the Fund for Export Development in Africa (or FEDA), a subsidiary of the African Export-Import Bank (or Afreximbank), is in the process of recruiting a new Chief Executive. The vacancy became available following the unexpected and untimely death of the fund's former CEO, Philip Kamau, earlier this year. According to the job advertisement, the role, which reports to Afreximbank's Board of Directors, is based in Rwanda's capital, Kigali.
That's it for this week. As always, you can review these and other stories by clicking through to this week's preview edition of the newsletter.