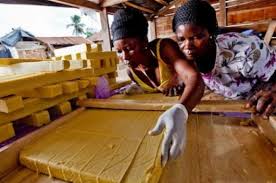 The IFC is considering investing $6 million in Business Partners' planned International East Africa, a greenfield private limited liability company that will provide tailored financing solutions to underserved SMEs in East Africa.  The disclosure was made in a Summary of Investment Information or SII on the IFC's website last week.
IFC's investment will be a $6 million straight equity investment in the fund, which is expected to have $30 million in capital and target SMEs in Kenya, Rwanda and Uganda who lack access to long-term financing.  The balance of the capital is expected to be come from equity investments made by Business Partners, STICHTING Doen, FMO, Norfund, Obviam and MEDA.
The IFC's Board of Directors meeting to consider the investment is expected to take place on April 23rd, 2015.