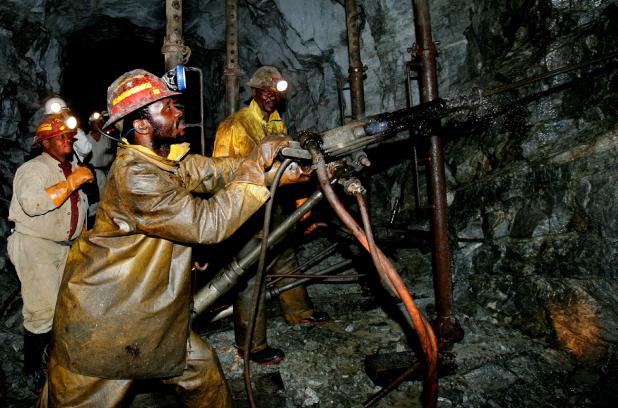 The week in brief…March 9th, 2015
In Africa's biggest private equity deal last week, The Abraaj Group teamed up with three financial institutions, the European Bank for Reconstruction, DEG and PROPARCO to set up North Africa Hospital Holdings, a new $200 million healthcare group focused on opportunities in Egypt and Tunisia.  Abraaj's investment in the deal is $145 million, with the remaining partners providing the balance.  The group already has four hospitals in its portfolio, two in Tunisia and two in Egypt, including the Cairo Medical Center which Abraaj acquired in June last year.  This move is in line with the private equity firm's strategy of targeting acquisitions among firms and assets which benefit from the growing demand for healthcare, consumer products and education in North Africa.
In a double first, Enko Capital announced its acquisition of an undisclosed, minority stake in listed-Zambian insurer, Madison Financial Services.  It represents both the first deal for its $48.25 million Africa Private Equity fund and the first deal the fund manager has made in Zambia. Madison Financial has posted annual revenue growth rates of 16% over the last three years and nearly tripled its operating profits over the same time period.  The company is well-positioned to capitalize on the rapidly-expanding demand for consumer financial products in the markets it operates in.  Meanwhile, in other deal news, impact investor Phatisa's Pan Africa Housing Fund is reportedly on the verge of investing in another Kenyan residential housing development, this time in Nakuru.  This follows hot on the heels of its $3 million deal announcement the week before, in a development planned for a Nairobi suburb. The Star reports that talks for the Nakuru project are at an advanced stage.
South African investment company Ovation Capital has inked an agreement to fund the development of Montero Mining & Exploration's phosphate assets in the Western Cape.  The deal calls for Ovation to undertake pre-feasibility and bankable feasibility studies for an integrated fertilizer plant close to Montero's phosphate projects.  Ovation will earn a 30% stake in the holding company once the studies have been completed.
In other mining sector news, Bloomberg reports that X2, the mining investment company set up by former Xstrata CEO Mick Davis, looks set to head out on the acquisition trail having completed an "initial" fund raise of $5.6 billion from investors who include commodities trader Noble Group, private equity firm TPG Capital and a number of pension and sovereign wealth funds.  X2's hunt will take it to the world's largest miners, including those in Africa, as their management and boards look to re-shape their portfolios following a decade-long acquisition binge and the current commodity price slump.  The timing could be propitious, but challenging, because while there are many assets to acquire, the number available to sell privately is declining as low valuations make it difficult for company managers to divest.
Continuing on the fundraising theme, Schneider Electric, the french power company, is teaming up with a number of DFIs, including CDC, PROPARCO and the European Investment Bank, to set up the Energy Access Venture Fund, a Euro 54.5 million private equity fund which will invest in 5-year instruments for up to 20 African SMEs delivering electricity infrastructure for up to one million first-time power consumers on the continent.  And in other DFI news, among the summaries of investment information or SIIs on the IFC's website are two pertinent to Africa.  In the first, the agency is considering a $40 million commitment to private equity fund manager Actis's Africa Real Estate Fund 3, a projected $400 million, 8-year closed-end private equity fund which will target investments in real estate companies and projects in sub-Saharan Africa. And in the second, it's considering a $101 million loan to KKR-backed Afriflora, the Ethiopian flower farmer and marketer of cut-rose products.  The funds would be used to support the company's expansion program and refinance certain equity investments.  Both commitments are expected to considered for approval by the IFC board in April.
As usual, we found a number of other interesting articles and opinion pieces last week which can all be reviewed in the latest issue of the newsletter.  Among them, a piece discusses how while the magnitude of Africa's yawning infrastructure deficit is well-documented, it offers investors considerable challenge and opportunity.  In a guest post for the Financial Times, Aubrey Hruby and Dawda Jawara call for a better understanding of, and more innovation in, scaleable infrastructure financing models.  They explore the trade finance model used by the Afreximbank as an example.  Reuters held its African Investment Summit last week which gave rise to a number of stories, including Blackstone's investment strategy for power and transmission infrastructure investment in Africa. Finally, a new merchant banking firm announced itself last week.  ThirdWay Africa Partners hopes to tap into the growth promised by Mozambique's resource sector.  Set up by a trio of partners, two of whom are Goldman alum, the firm will have offices in Maputo, London and Madrid.
You can review these and other stories by clicking through to this week's complete issue of Africa Capital Digest.