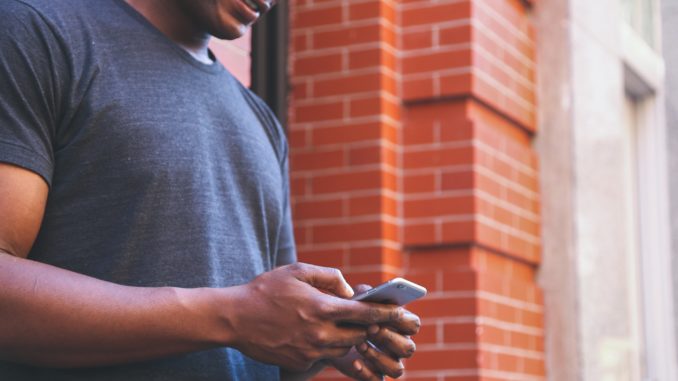 Last week in brief…November 15th, 2021
Africa's FinTech sector continues to command investor interest, drawing in international investors in increasing numbers. We can now add another one to the list of first-time investors in the sector on the continent. US fund giant Fidelity led a group of other new and returning investors backing the latest round being raised by banking-as-a-service company JUMO. Between them, the investors are investing a total of $120 million in the 6-year-old business, lifting the total amount of funding raised by the company to date to about $200 million. JUMO has earmarked the capital for its technology development plans, as well as its ability to provide longer-term financing options to its larger clients.
FIVE, AfricInvest's evergreen financial services investment platform, led another nine-figure fintech-related deal for MFS Africa last week. Two of the firm's existing investors – Goodwell Investments and LUN Partners – co-led the $100 million round which also saw participation from CommerzVentures, Allan Gray Ventures, and Endeavour. The capital will be used for several initiatives, including MFS Africa's recent acquisition of Baxi which is reportedly the biggest fintech deal on the continent since Stripe's $200 million deal for Paystack earlier this year.
Nigerian financial services company Investment One announced a pre-Series A investment of fresh equity in Paycode, a South African fintech startup last week. The deal is the second fintech deal transacted by Investment One Vencap, the company's venture unit, and the stake acquired is being described as "sizeable". The company's achieved several important milestones, all of which were factors in Investment One's decision to invest. They include signing up 6 million cardholders, establishing a partnership with Mastercard, and building a strong pipeline of fee-driven grant and social programs.
In exit news, Kibo Capital Partners has sold its significant minority interest in a Kenyan logistics business to the firm's majority shareholder, Velogic. Kibo's $63 million second fund first backed the business, General Cargo Group (GCG), alongside Velogic in 2016. The financial details of the sale have not been disclosed, but sources describe the returns as being quite profitable, commercially. The full exit from GCG leaves 9 companies in Kibo Fund II's portfolio.
Staying in Kenya, AfricInvest Private Credit is providing financing to a decade-old hospital chain, marking the debt vehicle's first investment in the country's healthcare sector. Ruai Family Hospital Ltd (RFH) will use the credit facility to bolster its working capital position as well as support its plans to expand its chain of hospitals to many other locations across the country.
Ata Capital has backed the management buyout of a medical devices supplier from Ascendis Health. The buyout of Respiratory Care Africa (RCA) is being funded by a mix of equity and debt totaling R450 million, or approximately $29.4 million. the equity in the deal is being invested by RCA's Management and Ata's third fund while banking group Absa Africa is financing the debt component of the transaction. With an 80% stake, Ata's fund is now the business's majority shareholder.
In funding news, Adenia Partners' fifth fund is starting to attract investor interest. Last week, a development finance institution that had backed its predecessor announced that it was considering an investment in the new fund and would finalize its decision by the end of this year. If it goes ahead, which seems likely, International Finance Corporation will be investing $30 million in the fund. Mauritius-headquartered Adenia is aiming to raise $400 million for the new fund, making Adenia V the largest private equity vehicle raised by the firm to date and almost doubling the total amount of capital raised by Adenia's team for the firm's first four funds.
TLG Capital is one of two fund managers tapped by Tunisia's Caisse des Depots et Consignations (CDC Tunisia) to manage the largest of five planned funds being set up by the state-owned institution. The other fund manager will be United Gulf Services North Africa. CDC Tunisia is aiming to raise a total of $250 million across all five vehicles. The TLG/UFGS-NA managed fund is named Empower Fund-B, a $100 million vehicle that will invest up to $5 million in each of its investments. The fund managers are aiming to wrap up fundraising for Empower during the course of 2022. CDC Tunisia is anchoring the fund with as much as $40 million, while the co-managers will pitch the fund to international investors to raise the rest.
That's it for this week. As always, you can review these and other stories by clicking through to this week's preview edition of the newsletter.